Biography
I am an English woman, a mother of 4, grandmother of 12, and great grandmother of 2. I am the widow of a Dakota Sioux man.
My geneology is that of a Roumany Gypsy, I can trace my mothers side back 12 generations to the 1600's. My 7th great grandfather who was the Gypsy King married my 7th great grandmother who was the Gypsy Queen back in 1687. Another in the early 1800's was referred to as the 'Gypsy father of London'. The Hearn family was mentioned in public papers back in 1539, and in one document I read that the Hearns were one of the 'old sacred Gypsy families'.
I have also traced my fathers side back to 1673. Both sides of the family were Gypsy. On one of the census records a great grandfather was living with his family in a gypsy caravan on Ruislip Common, the record shows that there were a number of caravans camped there. I must say the person taking the census was very courageous to go asking questions for the government to these caravan dwellers, who were not lovers of anything Gorgio. I must thank that person though because I have used their records to trace my ancestors.
My direct ancestors names were (of course) Hearn, Anderson, Fowler, and Cook.
I am a Reverend with a D. Divinity certificate. I also have a D. Metaphysics and D. Motivation certificate from the 'Universal Life Church', CA. I am also a member of Triangles of Light for Light workers (2002)
I have been researching Orbs for the past 15 years, in both America and Europe, but that is another story for a different website! I am also a Reiki practitioner certified in level I and II.
I work within the boundaries of spiritual ethics, honour, truth, fairness and faith. I expect the person I am reading to do the same. I have been doing various readings for around 45 years, both in England and America, in Centers and as a solitary. Since my husbands death from cancer I have returned to England where I reside near London with my daughter and grand-daughter.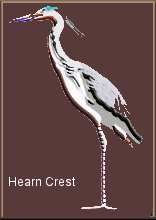 I use my grandmother's name to do readings